Hire a Therapist for Relationship
Hire a therapist from Singapore's largest on-demand, online therapist network
Pay One Low, Flat Fee | Confirm Booking Instantly | Stay Anonymous

Every relationship goes through hard times. There are love, passion, compromise, fight, and disagreement. However, it is important to maintain the balance in a relationship so that no negativity comes up. Unfortunately, over time, some relationships do not work out. People fall apart, whether they want to or not.
During those periods, it is up to the individuals involved to decide whether they want to stay in the relationship, work on it, or move on to a new life. For the most part, couples take a chance on their relationship and often go to the relationship therapist for counselling. In many cases, relationship issues can result in symptoms of mental health conditions, such as anxiety disorder and depressive disorder. In this article, we will highlight the advantages of online counselling and how through one, you can fix your relationship issues.
Advantages
When partners face challenges that they cannot resolve on their own, they may need a counsellor to resolve them. Unfortunately, many couples refuse to pursue this option, and for many reasons. Some couples are embarrassed or uncomfortable sharing their problems face to face with a therapist. Some may be far away or may not have the time to go to the therapist's office. Take heart, here's a solution.
Online couples therapy is an innovative way of providing online counselling for couples or individuals who need help resolving some of their issues and fixing their relationships. Many couples even find online relationship counsellors more beneficial than one-on-one marriage counselling.
More Accessible
One of the greatest concerns for couples when searching for a counsellor is that they are located far away. The inability to access the right assistance can be very damaging to the health of any relationship or marriage. This is exactly where online counselling proves to be crucial. These days, it's easier to acquire quality online relationship therapy services.
All you have to do is search for legitimate websites that provide the services. When you sign up for an account, you can usually enjoy all the features and services that the site provides. From arranging a regular online appointment with a professional counsellor to joining group therapy sessions, and even getting online therapy tips for couples; these sites are loaded with many features that are readily available at the click of a button.
More Convenient
The convenience of having marriage counselling at home is a great advantage. You can take a break whenever you want. All you have to do is sit on the couch with your partner or alone, log on to your scheduled appointment with your online therapist and then receive the same type of service as the people who attend a one-to-one counselling session. You save time and money because you do not have to leave the house. And it can take place in the privacy of your own home. Moreover, you can access it wherever you want. All you need is a computer, laptop, or even a tablet that works perfectly.
More Affordable
Many couples or individuals cannot afford regular marriage counselling as it can be very expensive. Considering the travel and other expenses, many individuals find it difficult to get counselling. The good thing is, compared to attending regular counselling sessions, the price of online couples counselling is by far more affordable. And since you have the sessions at home, you save a lot of travel and food costs that you get by going to regular counselling sessions.
More Privacy
Just like face-to-face counselling sessions, all records and online therapy or counselling sessions are private and secure. Couples who do not want others to know that they are going through challenging times can now get online counselling in the privacy of their homes.
More Comfortable
Some couples find it uncomfortable to discuss their problems face to face with a therapist. They are simply shy or may feel intimidated by a therapist trying to solve their problems for them. These couples may find it more comfortable to have online sessions since they are still alone with each other in a room while an online counsellor guides them through the process.
Separate Group Sessions
All websites that provide online couples counselling have a member's directory and a record of their concerns and situations. Couples may opt for separate group sessions where they can interact with other couples with similar issues. This allows them to compare the situation of each couple with their own and with the help of their counsellor, they learn from each other and help each other through these separate group sessions.
Online Documentation
Every session conducted online has proper documentation that couples or individuals can open and review at any time. This will help them find out if they are making progress with the help of the sessions. The documentation will also reveal if there are any changes or improvements to their relationship during the therapy process. They may also review their therapist's advice and recommendations for each case they have previously discussed. Online marriage counselling not only helps you improve communication, handle conflicts, gain mutual respect, enhance a close relationship, and lay a solid foundation for your relationship or marriage. It also enables you to achieve all of the above while sitting in the comfort of your home and at ease.
Who Are Your Therapists (Featured)
Singapore's Largest On-demand Therapist Network Each With A Minimum Master's Degree and/or Registered With A Professional Counselling Body​
Ms. Stephanie Tan
Master of Arts in Art Therapy
"I appreciate the privilege of journeying with my client and supporting them in transforming into the best version of themselves."
Mrs. Diane Lee
Master of Counselling
"I like to help people understand themselves better through meaningful therapeutics while helping them to resolve issues that have been troubling them."
Mr. Noel Capel
Master of Arts in Integrative Counselling & Psychotherapy
"I appreciate accompanying people in their journey towards growth using an integrative therapeutic approach that best addresses their needs."
Miss Miranda Mulyana
Master of Organisational Psychology
"I care about progress in my clients and my work is guided by this value that individuals have their unique strength and it's about helping them to re-discover their identity and strength to persist in their temporary challenges."
Mr. Marc Venner
Masters of Arts in Psychotherapy
I believe that listening deeply and empathetically to a fellow human's experiences, both feelings and behaviour, is an extremely empowering technique.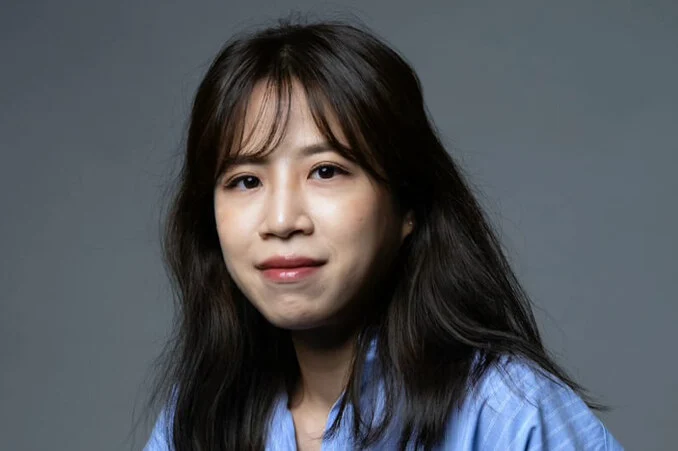 Miss Sherlyn Choong
Master of Arts in Psychology
"I believe that by equipping clients with the various knowledge and skillsets needed, they can go on to not only help themselves but even others around them."
Mr. Shasikaran Kalimuthu
Master of Counselling
"I strive to lead others in finding their strengths and courage to confront and make sense of difficult emotions and experiences so they can learn and thrive in their lives and ecosystems."
Mrs. Khyrana Pambudi
Master of Counselling (Advanced)
"We know change is inevitable, and often comes with a dose of heavy emotions that might affect us negatively. As long as change stands to exist, I will continue to aid my clients in embracing and regulating their mental woes."
Mr. Aaron Quek
MBA Social Science, Postgraduate Diploma in Counselling Psychology
Counselling youth, executives, professionals, people in business, and retirees looking for something, and seeing people moving forward made my life journey worthwhile.
Miss Anusha Balasingham
Master of Counselling (Advanced)
"I am still learning by taking up more courses while helping many others. I believe that we can work together to take care of your ANTS and heightened emotions."
Mr. Oliver Ong
Masters of Counselling (Advanced)
With my knowledge and skills, I want to fulfil my personal commitment made to translate them into practice by helping others manage their life struggles.
Miss Sharon Chou
Master of Counselling (Advanced)
"Seeing my clients struggling on the inside, walking through with them, and eventually witnessing them achieving what they deserve in the first place, have always been the biggest satisfaction for me."
Mr. Kindaichi Lee
Master of Guidance and Counselling
"It has always been my passion to help children and youths to lead extraordinary, fulfilling and purposeful lives. I am also a Certified Mindset & Mental Coach from International Coaching Federation."
What Users Love About the Share App
"Such a useful and friendly-interface app for individuals who need counselling. ❤️"
"What I like about this app is that I can speak to a Therapist instantly and do not need to wait for an appointment. There is also no pages or form to fill. Easy!"
"(The) Share app is a lifesaver! They are all qualified therapists, I can now get trusted therapy anytime and anywhere."
"I also found the "Draw" and "Chat" functions in the app useful as alternative means for those who can't express themselves well during the counselling session."
"A great lifesaver when I'm feeling depressed with work and kids stress. I feel much relieved after talking to someone especially an expert whom can really help."
"I love that I get the option to remain anonymous throughout the entire session if I so wish to. I have tried out the Share app and found that it is relatively easy to use and navigate around."
"I was really felt great after my session and boosted up my confidence."
"Thankful to have found the Share app recently which is an online, in-app counselling app which is available 24/7 on-demand. (It) doesn't let me wait for hours and days for my counselling appointment."
"It is super convenient to use at home, and at a place you're most comfortable in without going out. The app offers instant confirmation of appointment, which means you don't need to wait hours or days."
"...It can feel so depressing especially when I had difficulty falling asleep in the middle of the night. The Share app will be great for struggling mums who just need a listening ear in the wee hours."
"My experience is totally amazing and I'm able to draw something and present it to my counsellor. The app is user-friendly and the layout is colourful.
"My experience with using the (Share) app is like a breeze. The therapist is very friendly and experienced in listening and giving advice. It was really like chatting with a friend."
"I love how convenient it is to connect with a qualified therapist through my mobile phone or tablet."