Gift A Happiness
To Someone You Care
Know a friend, a colleague, or a family member who feels lost, depressed or stressed? Send him or her a Share™ Gift Card – anonymously if you prefer.
Let Our Therapists Help
3 Out Of 5 Do Not Seek Help
According to a mental health survey conducted across 10 countries, 60% of the people suffering from mental health conditions do not get help. Here's why:
Share is Online, On-demand Therapy and more:
Instant confirmation, start now or later - 24x7
Stay anonymous (if you wish)
Built-in tools that makes online counselling feel face-to-face
One flat, low fee regardless of issue, language and group size
Multilingual: English, 中文,Melayu, தமிழ் and more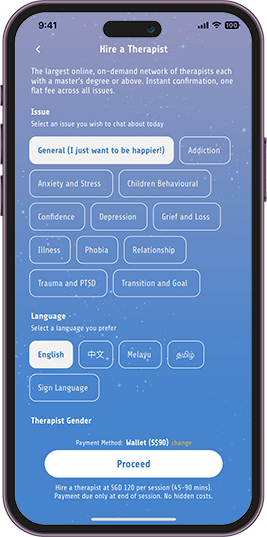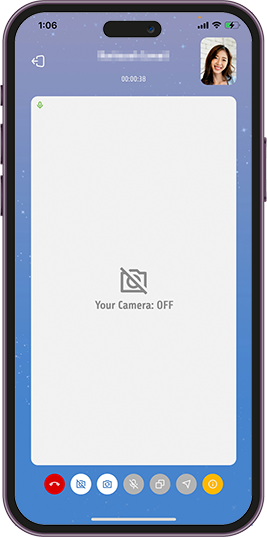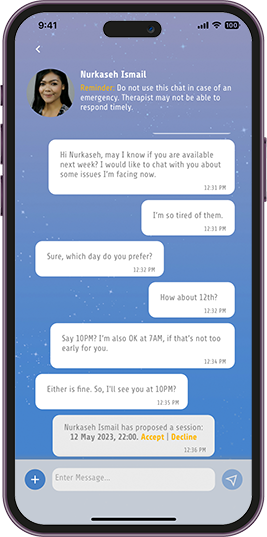 01
Select
Select the issue you wish to discuss
02
Standby
Standby while we connect you with the right therapist, usually within a minute.
03
Start
Start session immediately or later – your choice
Send a Gift Card
We will instantly send the recipient a gift card with instructions to redeem the therapy session. No waiting required.
You Order
Gift Card by providing simple information
We Send
Gift Code to recipient by email or mobile
Recipient Redeems
by applying the Gift Code on the Share app