3 Out Of 5 Do Not Seek Help
according to a mental health survey conducted across 10 countries, for clinical-level challenges. For non-clinical, it's a staggering 84%! Here's why:
Share Offers A Simple Yet Practical Solution 
We've removed the difficulties, high costs and stigma in locating that right therapist, so that you may find the mental health guidance you need.
One App Is All You Need: Share
Share is Online, On-demand Therapy and more:
Instant confirmation, start now or later - 24x7
Stay anonymous (if you wish)
Built-in tools that makes online counselling feel face-to-face
One flat, low fee regardless of issue, language and group size
Multilingual: English, 中文,Melayu, தமிழ் and more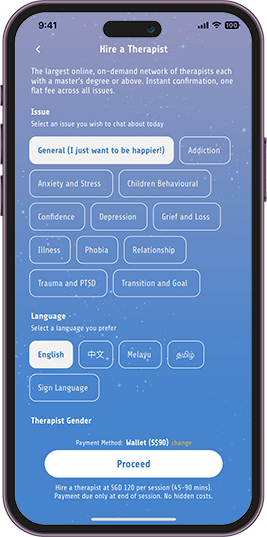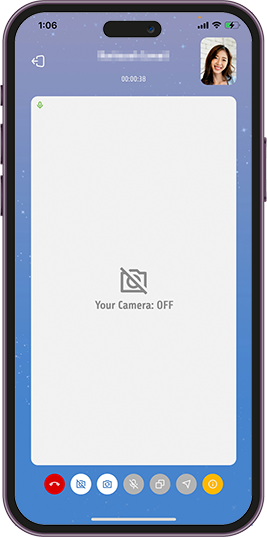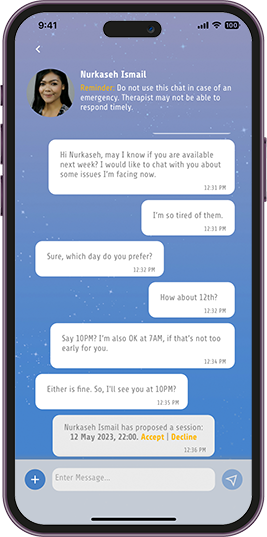 01
Select
Select the issue you wish to discuss with our therapist and the preferred language.
Decide if you wish to start on the spot or schedule a (future) session.
02
Standby
Standby while we connect you with the right, qualified therapist, who listens to and cares about you.
This process usually takes 1 minute.
03
Start
Start session immediately or later - your choice - after Share has found you that therapist.
Pay when the session ends.
Learn how Share™ can help your employees achieve mental wellness + productivity through our Employee Assistance Program (EAP)!