#1: Hire a therapist in seconds
With Singapore's largest on-demand therapist network, confirm your bookings instantly, 24×7 – not days.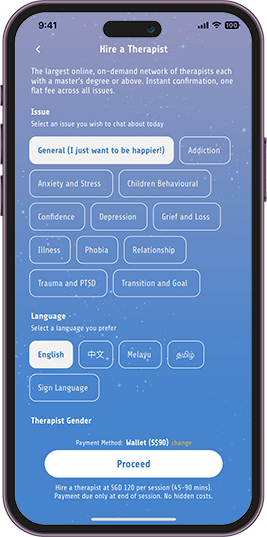 #2: Multiple language options
Share offers one of the widest language choices. Chat in one you feel most comfortable with. It helps.
Schedule session now or later, your choice – even at 3:00 AM. When we say Share is on-demand, 24×7, we mean it!
Allow Share to match you intelligently based on your preferences, or select from our list of qualified therapists.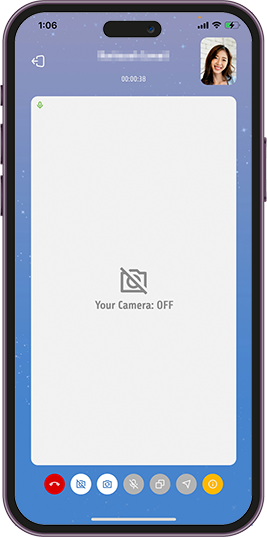 Prefer to keep your identity a secret during a therapy session? Turn on "Privacy Mode". Till you are ready.
Designed to make online therapy as near face-to-face as one can be – Share Screen, Chat and many more.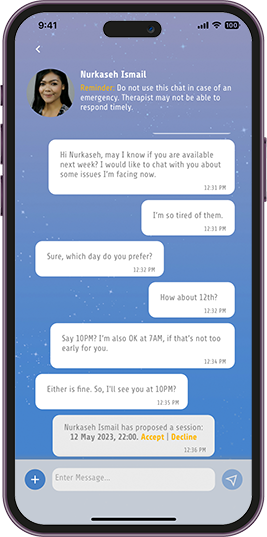 #7: Message therapist. Free.
Chat with our therapists, confirm their availability before you book, or just to say Hi! They are here for you.
#8: Multiple payment methods
Credit/debit card, Wallet, Monthly Plan, PayNow (or Pay Later – without interest). There's an option for everyone.
Help someone you care about get help. Send him or her a Share gift card – anonymously if you like.
Subscribe to a Monthly Plan, and share it with your friends or colleagues. Save more. Anonymity guaranteed.
Other features you love or would like to see on Share?