What Exactly is The Fear of Driving
Driving phobia, also known as vehophobia or a fear of driving, is a type of specific phobia characterized by an intense and persistent fear of driving or being a passenger in a car. People with driving phobia may experience overwhelming anxiety, panic attacks, or even full-blown phobic reactions when they have to drive or ride in a car. This fear can be so severe that it interferes with a person's ability to travel, work, or carry out daily activities. Driving phobia can range from mild to severe, and may be caused by a variety of factors, including traumatic experiences, past accidents or incidents, or a general fear of losing control.
Driving phobia, like most specific phobias, is usually caused by a combination of genetic, environmental, and psychological factors. Some common causes of driving phobia include:
Traumatic Experiences: People who have been involved in car accidents or witnessed traumatic driving-related events may develop a fear of driving as a result.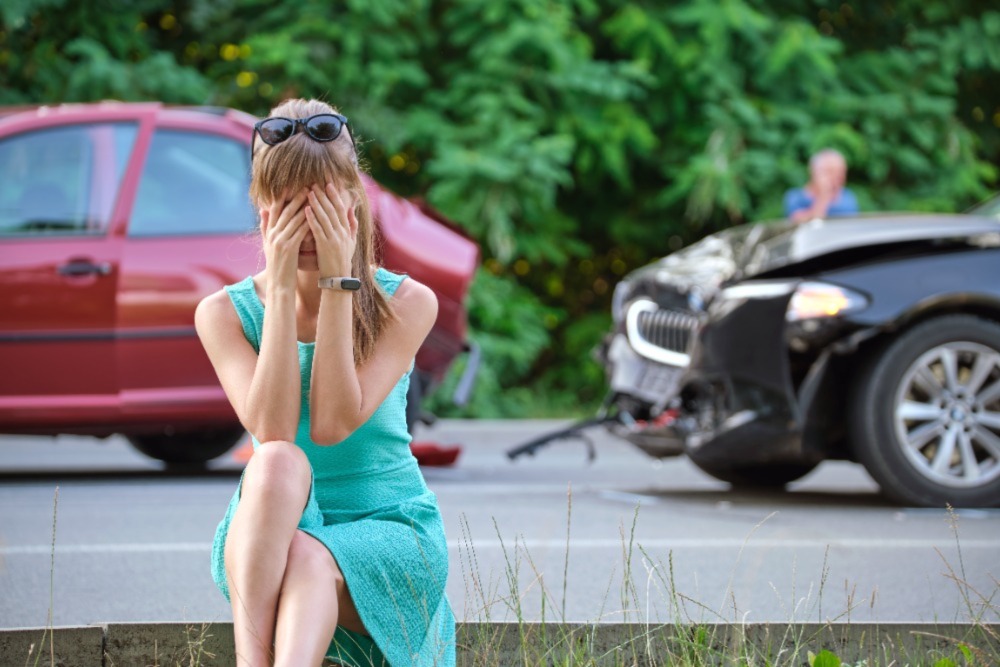 General Anxiety: People with high levels of anxiety or a history of anxiety disorders may be more prone to developing a fear of driving.
Panic Disorder: Panic attacks can be triggered by a variety of situations, including driving, and may lead to a fear of driving.
Fear of Losing Control: Some people may have a general fear of losing control or feel that they are not skilled enough to handle the responsibilities of driving.
Learned Behavior: People who have grown up with parents or family members who were afraid of driving may be more likely to develop a fear of driving themselves.
It's important to note that the exact cause of driving phobia can vary from person to person and may be influenced by a combination of factors.
What are Its Symptoms?
Driving phobia, also known as vehophobia or fear of driving, can cause a variety of symptoms in individuals. These symptoms can vary in intensity and may include:
Extreme anxiety and panic: Individuals with driving phobia may experience intense feelings of anxiety and panic when faced with the prospect of driving. They may experience physical symptoms such as sweating, shaking, racing heartbeat, and shortness of breath.
Avoidance Behavior: People with driving phobia may go to great lengths to avoid driving, such as finding excuses to stay home, using public transportation, or asking someone else to drive them.
Negative Thoughts: Individuals with driving phobia may have negative thoughts about driving, such as believing that they will get into an accident or that they will lose control of the vehicle.
Physical Symptoms: Driving phobia can cause physical symptoms, such as nausea, dizziness, and headaches.
Difficulty Concentrating: People with driving phobia may find it difficult to concentrate on driving, leading to poor performance on the road.
Flashbacks: In some cases, individuals with driving phobia may experience flashbacks of a past traumatic event, such as a car accident, which can intensify their fear and anxiety about driving.
How to Deal with It?
Vehophobia, or driving phobia, can be a distressing condition that affects a person's daily life. Here are some strategies that may help individuals deal with vehophobia:
Seek Therapy: Working with a licensed mental health professional, such as a therapist or psychologist, can help individuals with vehophobia identify the root cause of their fear and develop coping strategies to manage their anxiety.
Gradual Exposure: Gradually exposing oneself to driving can help reduce anxiety levels. Start with short trips to nearby areas and gradually increase the distance as the person feels comfortable.
Relaxation Techniques: Techniques such as deep breathing, progressive muscle relaxation, and meditation can help alleviate anxiety and promote relaxation.
Cognitive-behavioral Therapy: This type of therapy focuses on identifying negative thought patterns that contribute to anxiety and replacing them with positive ones. It can be particularly helpful for individuals with vehophobia.
Virtual Reality Therapy: Some therapists use virtual reality technology to simulate driving scenarios to help individuals with vehophobia gradually overcome their fear.
Support Groups: Joining a support group with individuals who are going through similar experiences can be helpful in providing emotional support and practical advice.
It's important to note that overcoming vehophobia may take time, patience, and persistence. Working with a mental health professional can be particularly helpful in developing a personalized treatment plan to address individual needs and concerns.